GROWTH POINT FOR BUSINESSES
Investments, as well as tech and marketing support for up-and-coming startups and active businesses
QuattrCapital is an international multi-industry company. We develop IT solutions, provide marketing services, and invest in forward-looking business at various growth stages. We also successfully invest in real estate around the globe and help our clients do the same.
About us
Investments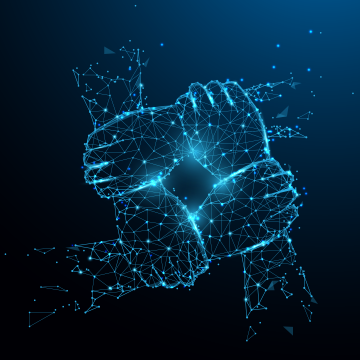 Startups
We invest in technology startups at early stages providing them with the resources needed for quick growth. We seek companies with innovative tech solutions, engaged team, and a thought-out business strategy.
Our minimum requirements for startups requesting financing:
A well-coordinated team
A unique value proposition
Focus on large markets (EU, USA)
Business plan for the coming year
First positive sales experience will be a plus
Fill in the short questionnaire so we can learn more about your company and see what investment opportunities we can offer
APPLY
Active Businesses
QuattrCapital is ready to consider investments in active businesses that lack financial leverage to scale up, enter other markets or develop additional products. Thanks to our expertise and connections across multiple industries, we can not only provide businesses with necessary resources, but help them draft an optimal strategy for their use.
Our minimum requirements for active businesses requesting financing:
Strong operating team
Transparent financial statements
Active customer base
Clear purpose for raised capital
Reasonable investment return model
No serious reputational risks
Fill in the short questionnaire so we can learn more about your company and see what investment opportunities we can offer
APPLY
Investment Pipeline
REAL ESTATE
Real estate investment is a service by QuattrCapital available to both corporate and individual investors. We offer our clients four investment models depending on property completion stage that provide returns of 7% to 30% per annum with different risk levels and time frames.
PROJECT PLANNING STAGE
High risk, maximum return, long term investment yields.
Suitable for: large investors who care not only about the capital growth, but also about the project's ideological component.
EARLY STAGES OF CONSTRUCTION
Medium risk, high profitability, long term investment yields with an ability to assess the already formed concept of the project, including availability of all permits.
Suitable for: large investors looking for an optimal balance between risk and return.
COMMISSIONING STAGE
Minimum risk, lower ROI.
Suitable for: mid-sized investors seeking quick returns.
PURCHASE OF REAL ESTATE FOR FURTHER RENTING
In this model, we are ready to provide professional management for the property: interior design, repair and renting out a property with a guarantee.
Suitable for: individual investors seeking to have a 'tangible asset' and receive passive income.
DEVELOPMENT
We develop tailored IT solutions for businesses, starting from separate products to a complete infrastructure for effective operations.
BUSINESS SOFTWARE
WEBSITES
WIDGETS
MOBILE APPS
BOTS
PROCESS AUTOMATION
BUSINESS SOFTWARE
Empowering businesses with reliable technology solutions to optimize their business processes and drive more effective interactions with customers.
BUSINESS SOFTWARE
Empowering businesses with reliable technology solutions to optimize their business processes and drive more effective interactions with customers.
WEBSITES
We create modern adaptive websites ranging from simple landing pages to online stores and high-load systems.
WIDGETS
We develop beautiful and functional UI/UX elements that make websites more informative and easier to use.
MOBILE APPS
We create effective mobile apps that increase business profitability.
BOTS
Helping businesses automate and transfer part of their routine operations to messengers, an environment more familiar and friendly to users.
PROCESS AUTOMATION
We help minimize the impact of the "human factor" by selecting, developing and implementing software to automate routine business processes.
Strategic marketing
Identifying target audience insights
Competitive environment analysis
Developing a unique value proposition
Forming an optimal package of products, services and solutions
Drafting a business plan
Creating a brand
Creating a marketing strategy
Creating a reputational strategy
Creating a content strategy
x
Online marketing
Consumer Demand Testing
Content Management
Social Media Marketing
SEO
Context
GDN
SERM
End-to-end analytics
x

MARKETING
Growth is a process, not a result. We create comprehensive marketing strategies based on in-depth analytics that give businesses clear operations guidelines, help them succeed in highly competitive markets and establish sustainable sales channels for their products or services.
Marketing
Israeli-Ukrainian Alliance
Cooperation development platform
Turnkey business concept, Strategic marketing
Development
Restaurant business software
Restaurant business automation from scratch
Turnkey, HoReCa, IT
Marketing
Hummus production
Brand development to market promotion
Brand concept, Market promotion, HoReCa
ABOUT US
QuattrCapital is an international company with headquarters in Cyprus. Founded by Israeli entrepreneurs in 2019, is acts as a venture fund and a B2B firm able to provide businesses with financing as well as comprehensive marketing and tech assistance.
Since its onset, QuattrCapital has implemented projects related to software development and digital marketing campaigns for aviation, oil and gas industry, agriculture, HoReCa and retail firms, as well as startups working with blockchain tech.
Understanding the mentality of target audiences in different geographical regions, application of data science and diverse connections of its founders allowed the company to quickly outgrow its initial development stage, raise capital, and expand to new areas of activity.
Today, the ties we built in innovative industries, as well as experience we gained in cross-cultural marketing, allow us to make successful investment and management decisions based on in-depth analytics and, in many cases, insider information.
CONTACTS
Let's discuss your project!